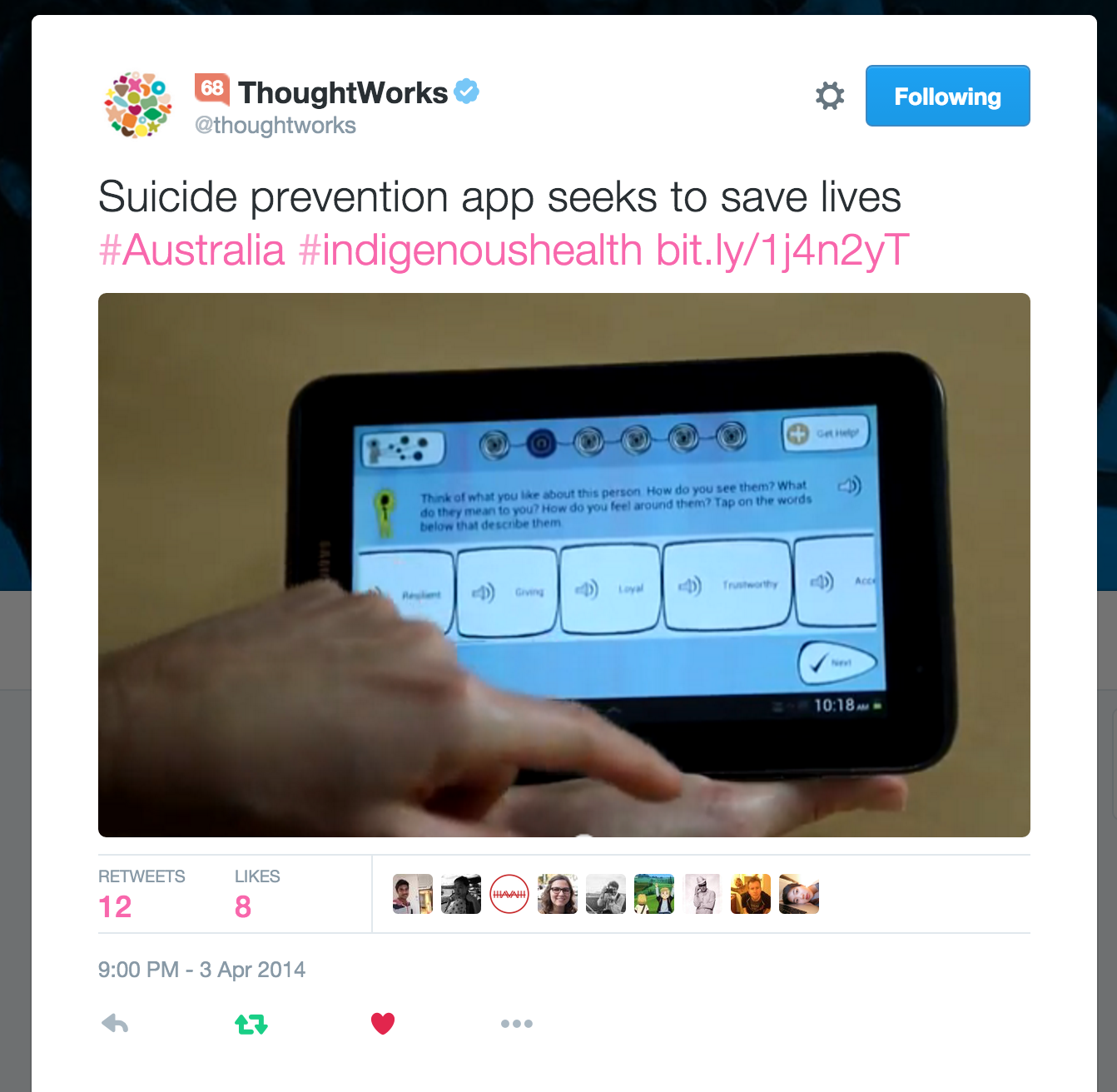 Product Design, Concept, Storyboard, Information Architecture
I had the fortunate opportunity to create the design vision for this app while Sydney, Australia in late 2012.
Campfire is a suicide prevention app geared towards Australian indigenous teens. A test group of 100 teens were given android tablets with this app preloaded. The goal is to gather data about their emotional state and what fuels their fears and use that data to gain funding for programs to help those problems.
Product concept storyboard
I sketched this storyboard to help convey my ideas and concepts to the team and stakeholders.
High level navigation map
Omnigraffle flow to communicate a high level navigation map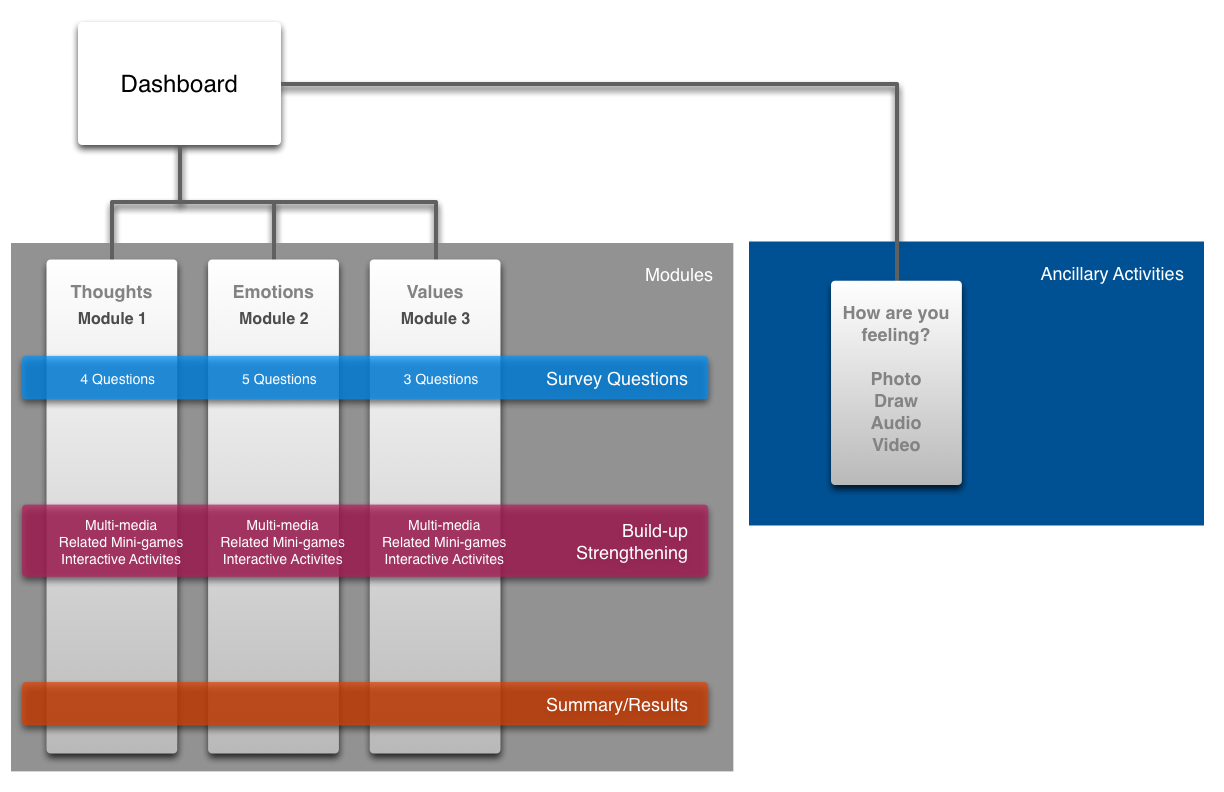 Design board
To keep stakeholders gain visibility into my process, I opened up a trello board so that they could see my thought process. You can view a (proprietary information removed) copy of this Trello board here.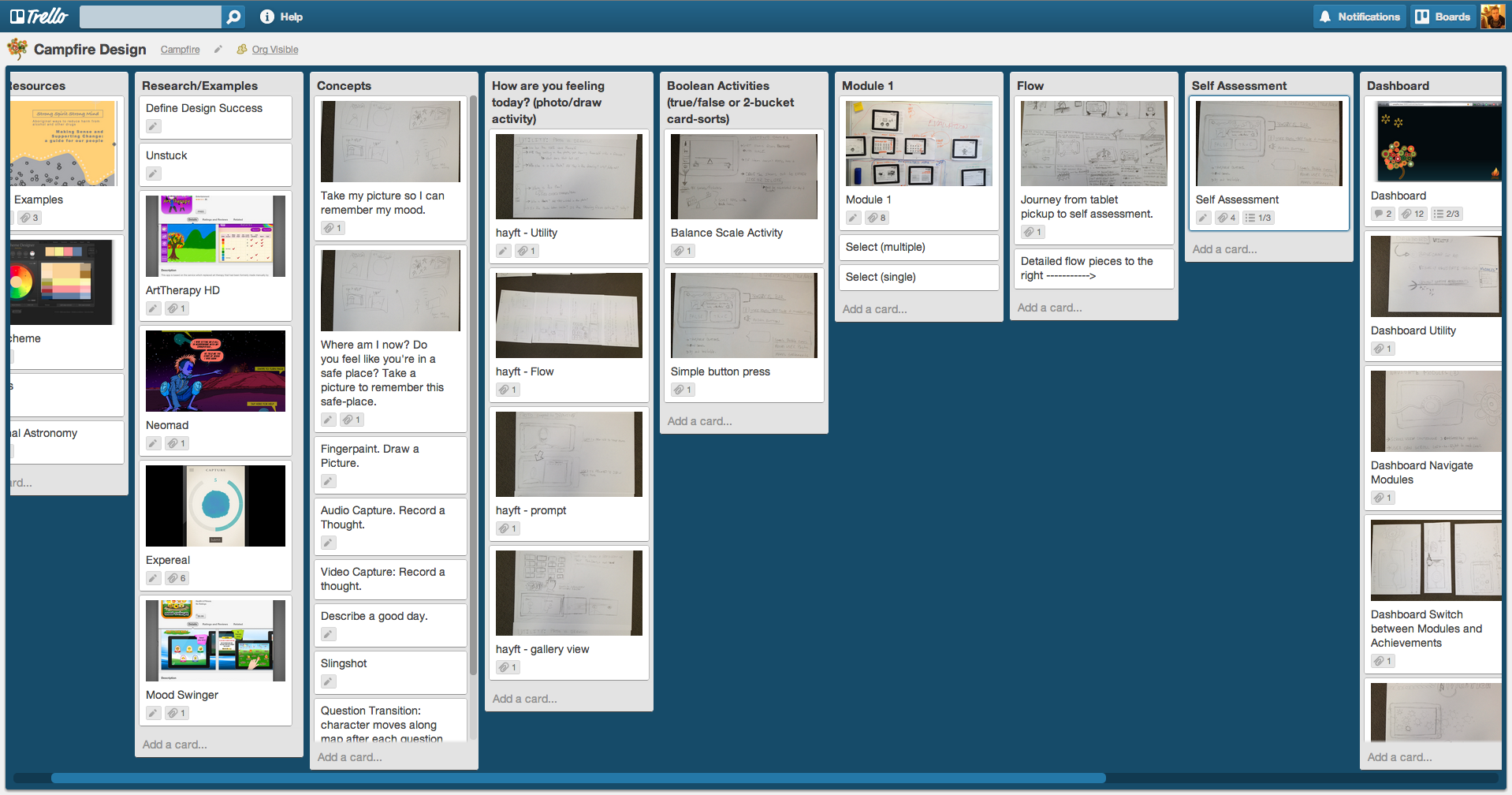 Whiteboarding
I usually put in my headphones and dance in front of a whiteboard to get ideas going. This was no exception.