When I built this Tardis for halloween, I didn't have plans or measurements; just a picture and agile methodology. I cut a section, determined what could fit next, cut/attached those pieces and repeated until finished. This discovery process wasn't easy, but I'm happy with the final product.
Here's what we'll be building: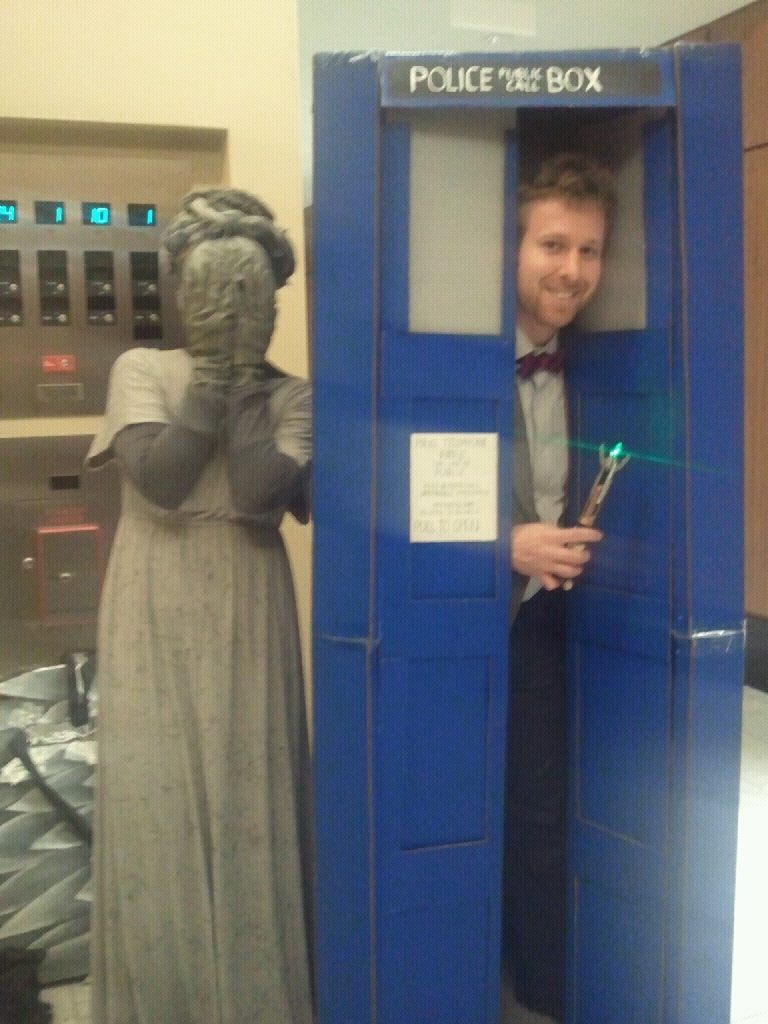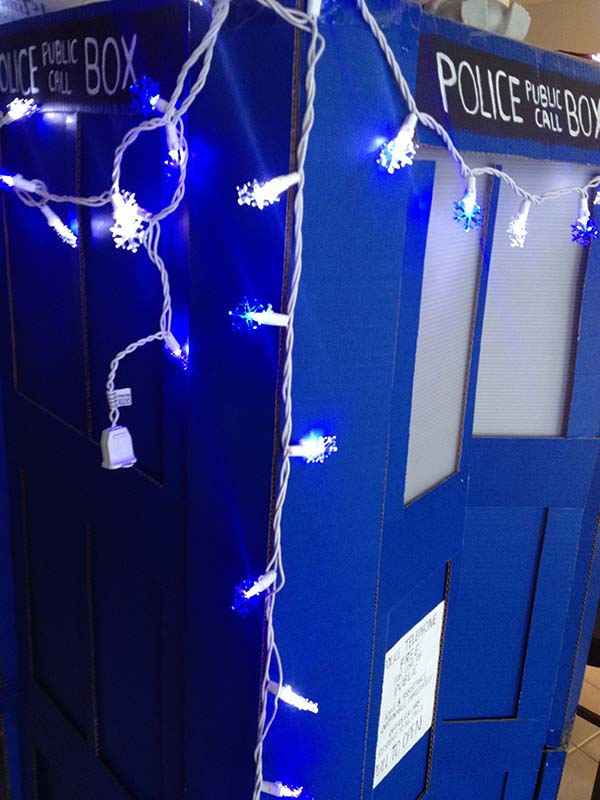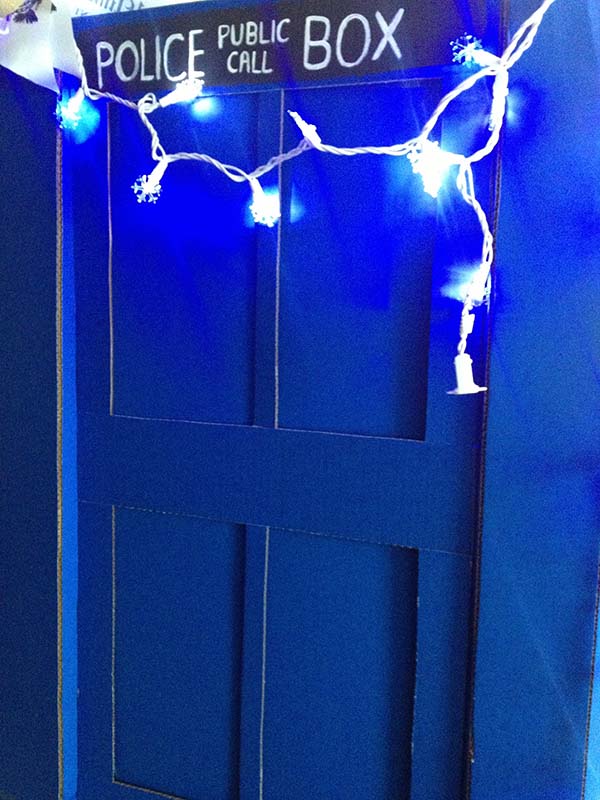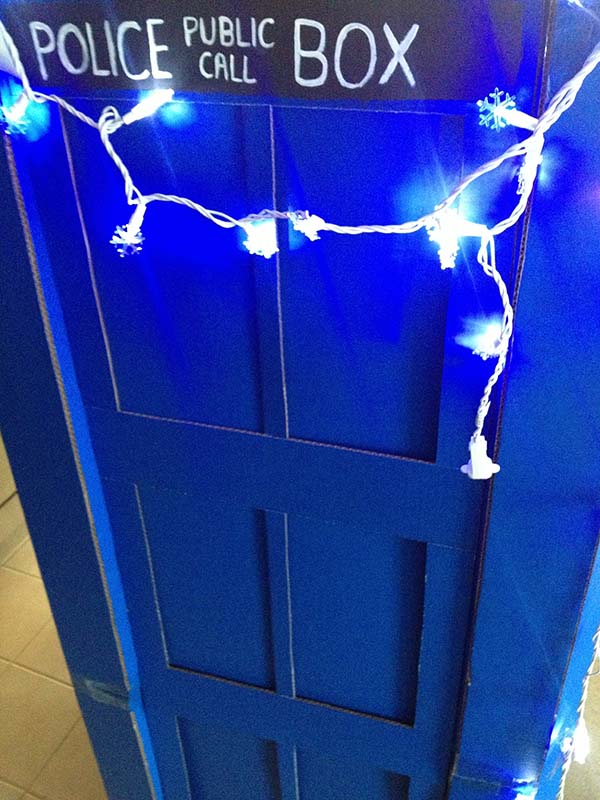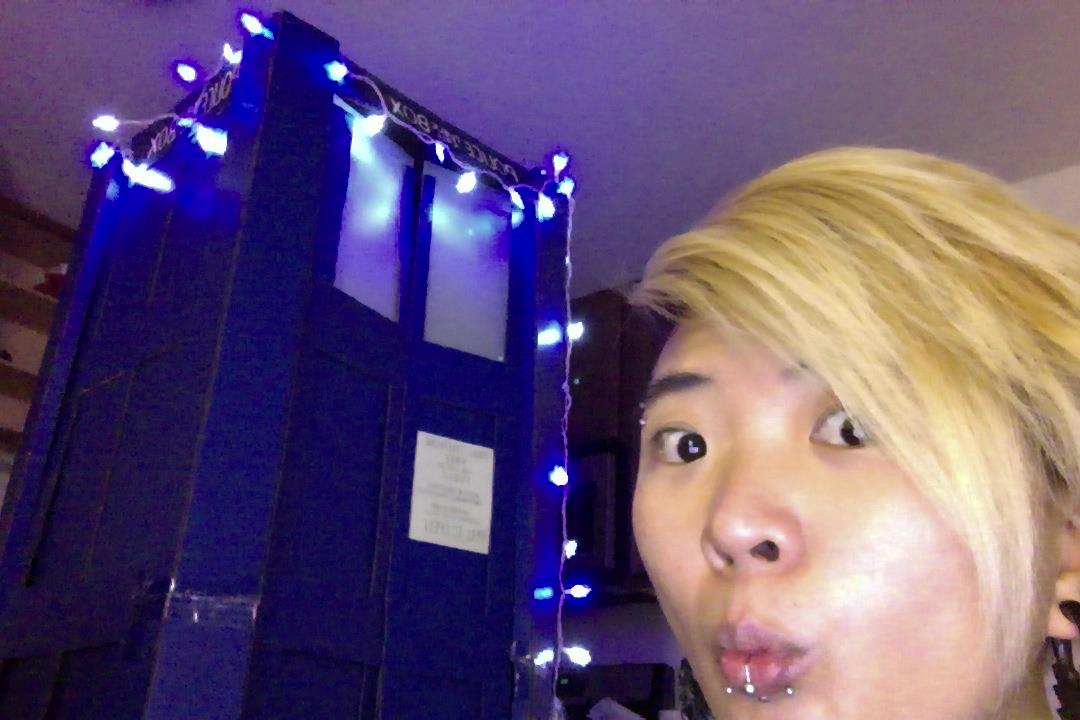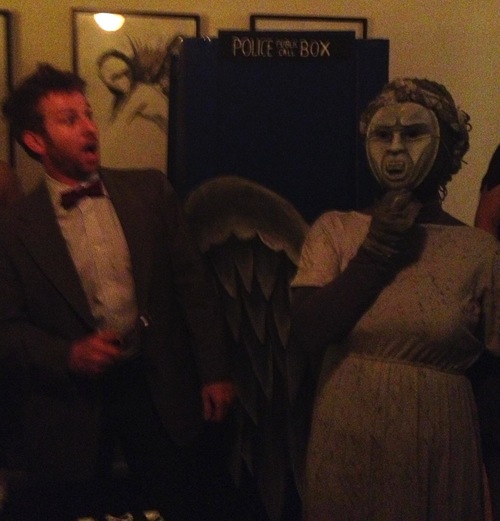 I recommend that you checkout the angel.
What we'll need
I cut everything from classic tri-folds that I found at Michael's. I bought 10 tri-folds and still had a few left over after cutting all of the pieces (and messing up a number of them).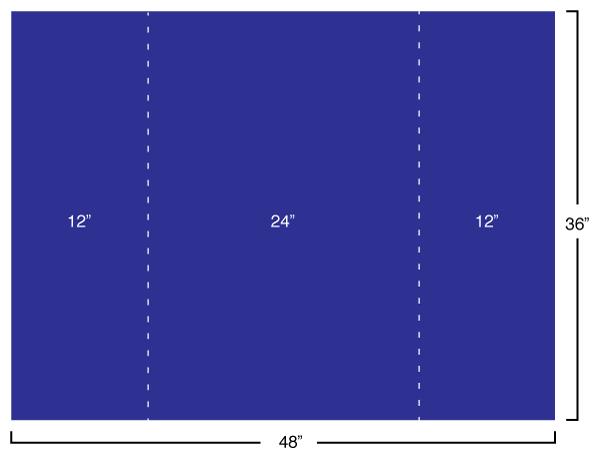 6x Tri-folds (Base Foundation).
8x Corner-Columns (10" x 36").
1x Roof (24" x 24").
12x Horizontal Center Frame Slats (17.5" x 4").
4x "Police Public Call Box" Top Frame Slats (17.5" x 4").
8x Horizontal Front Door Frame Slats (8.75" x 4").
20x Vertical Center Frame Slats (13" x 1").
36x Vertical Side Frame Slats (13" x 2").
36x Fiberglass supports (4" x 4" x 1").
Base Foundation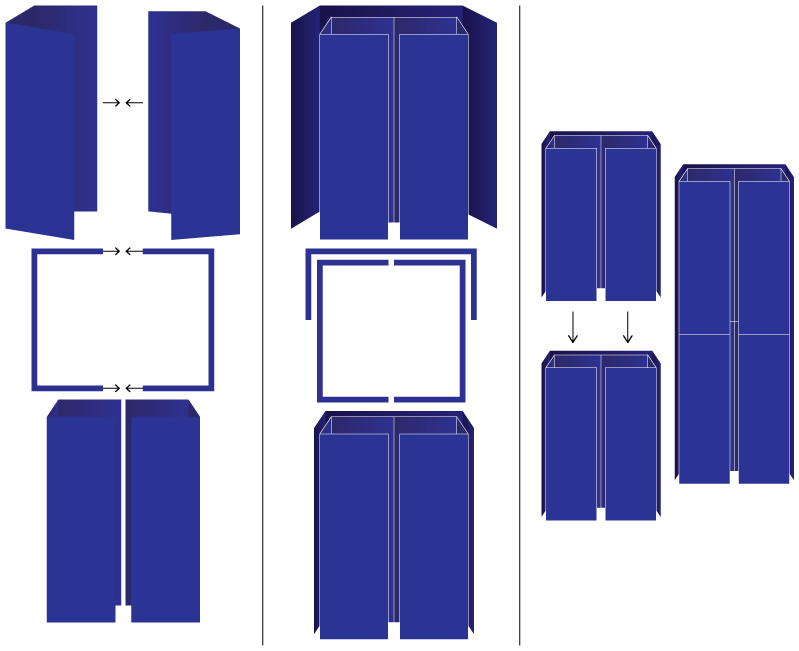 Corner Columns
Attach Fiberglass pieces (3x3x1) at top and bottom of each column piece (4-total per column). Don't skimp on them, we'll need all 4 at a later point in time. When I made this thing, I didn't know why having 2-bumpers in the middle was of any use, but it worked out well.
Wrap corner columns around each corner.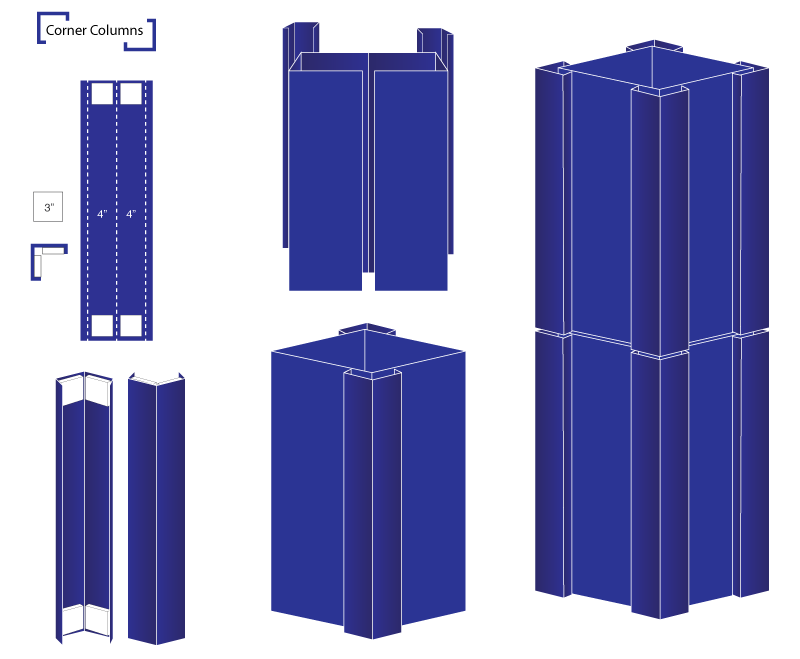 Framing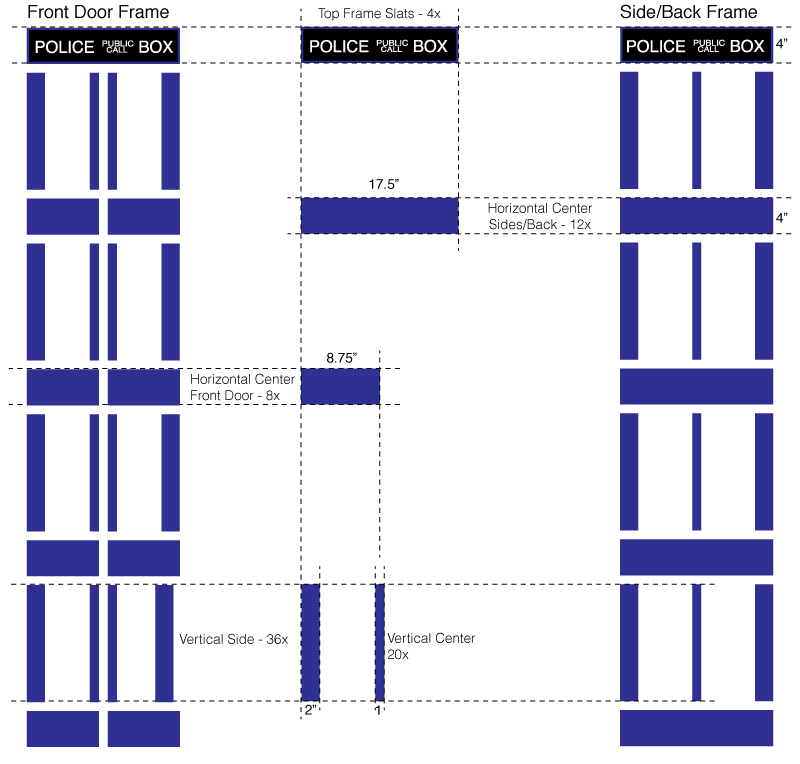 Attached Roof
Cut a 24" square.
Attach to Corner Columns.
Shoulder Straps
You'll need 4 wall-hinges and 2-luggage straps.
From the inside of the tardis, Screw the wall-hinges into the fiberglass bumpers - 1 screw on the top, 1 on bottom. Repeat this on the front and back walls.
Attach and adjust luggage straps.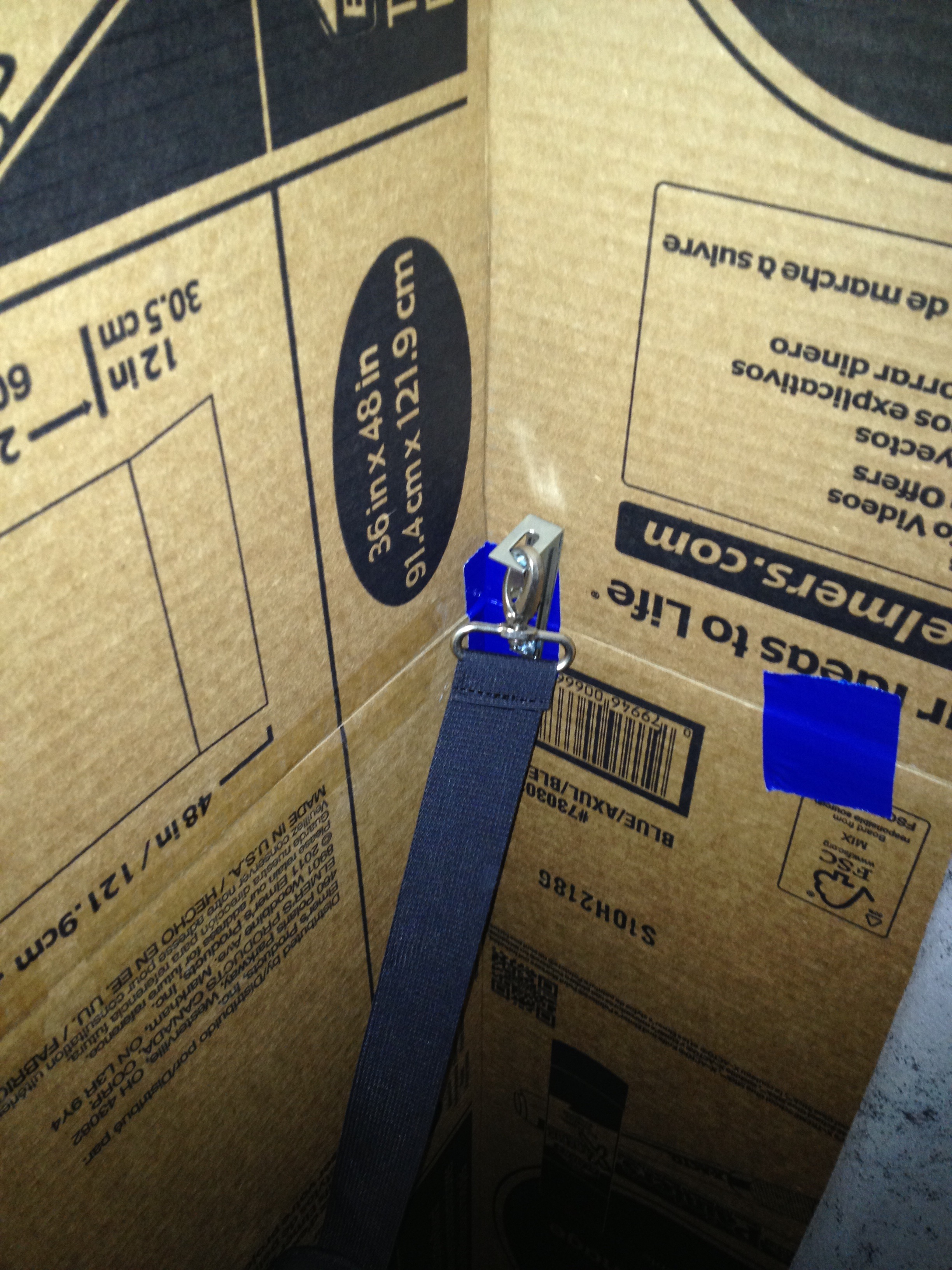 Finishing Touches
Paint the Police box signs.
Add Front Left Door Sign.
Add Front Windows